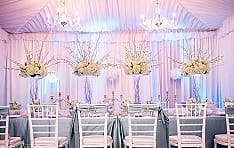 Join GER at the NW Women's Show
The NW Women's Show March 20th - 22nd at Century Link Events Center, is this week and it's not to late to purchase tickets! The 'Celebrations Area' of the event will provide you with tons of event vendors, special discounts & exciting ways to bring the 'wow' to your event or wedding! There will be food & wine, daily fashion shows and much more - and be sure to stop by our Grand Event Rentals booth #1420, including our lounge area, and let our Grands design team get you set-up with everything you'll need from decor to rentals for the big day! Don't miss out on the biggest event in the NW - we hope to see you there!
Visit www.nwwomensshow.com for more event information! Discounted tickets are available at any Walgreens location for a limited time. For more information about the 'Celebrations Area' be sure to visit Dazzling Events & Dream Weddings website at www.dazzlingeventsanddreamweddings.
---