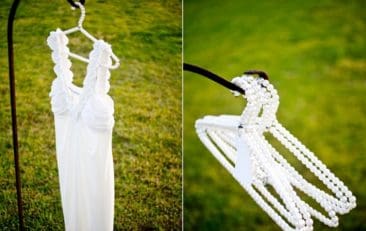 Bridesmaid Hanger DIY
Who doesn't love a good DIY? This one is particularly adorable and easy! Turn an ordinary hanger into a beautiful one, perfect for the classic bridesmaid dress photo on your wedding day! Add unique touches like bows, name tags, crystal beads instead of pearls... the options and possibilities are endless!
Copy and paste this link into your web browser to view the full DIY video:
DIY Pearl Wedding HangersSee full written instructions here: http://bzfd.it/1UuNUKX

Posted by First Of All on Thursday, July 21, 2016
Happy DIY-ing for your special day friends!
---