What will planning an event or wedding in 2021 look like?
Event trends this year: Open-air weddings & events!
Grand Event Rentals
is the solution you've been searching for!
Even with the vaccine, the CDC is recommending strict safe social distancing at events.
Some things to consider…
Shorter length events
Smaller guest lists, no shared objects
Masks with safe social distancing in place
The biggest and best way we've helped our couples and event planners achieve this, two words…
OPEN-AIR EVENTS
Our customized tents
are the perfect solution to well-ventilated spaces and can literally turn any venue, home residence or other outdoor space into a SAFE, open-aired wedding or event!
We're sharing a few of the past events, below, to show you just how easy this is to achieve an "open-aired event" in 2021/22.
The best part is… We customize our tents to your space and needs. From large venues to private home residence, we can create an outdoor, open-air experience for you anywhere!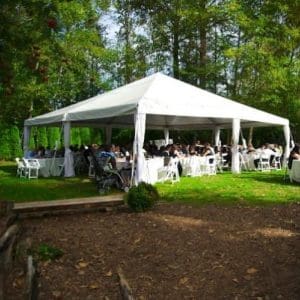 Just add additional rentals
, like: heaters, extra seating/dining options,
sanitation stations
, lighting and
flooring options
to help create an expanded open-air experience for you and your guests!
So… if you're in the midst of the planning stress, searching for ways to plan and the event trends for 2021, please reach out!
We're currently helping displaced events, due to last year's shutdowns and restrictions, and continue to provide flexibility in our rental services for this year as needed. 
There are ways to celebrate this year and we have the solutions to do so, safely!
Contact us to schedule a complementary design consultation
to discuss your event needs, offering these meetings virtually or in-person (by appointment only) in our Bothell showroom — We also offer curbside pickup! Let's start planning your special day…
WE'RE HERE TO SUPPORT YOU!!!